THE SIMMONS

RUSSELL GROUP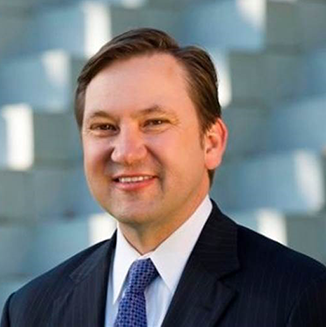 BOB RUSSELL
Bob Russell had a distinguished career of more than 20 years in public service and government affairs, highlighted by his 8 year service as Chief of Staff to U.S. Senator Mark Pryor (D-Arkansas). In that role, he had oversight of all aspects of the Senator's work on the Senate Commerce Committee, Appropriations Committee, Homeland Security Committee, Armed Services Committee, Small Business Committee, Rules Committee and Ethics Committee. Russell also was involved in every Pryor political campaign since 1994.

During his tenure as Chief of Staff, Bob is credited by Majority Leader Harry Reid (D- NV), in his autobiography The Good Fight, with playing a significant role in the formulation of the "Gang of 14" - a group described by Senator Robert Byrd (D-WV) as "Preserving and protecting the Senates rights of freedom of speech, freedom of debate and freedom to dissent", and one of the most important accomplishments in his long Senate service.

Among Russell's Senate career highlights is his role along with Senator Lamar Alexander's Chief of Staff, Tom Ingram, in co-founding the Senate Bipartisan Chiefs of Staff Group. That group brought together for the first time senior Democrat and Republican chiefs of staff to discuss common issues and develop relationships. Roll Call referred to this group as "the best kept secret on Capitol Hill." Prior to his service in the Senate, Russell served as the Arkansas Chief Deputy Attorney General where he oversaw all civil proceedings, criminal appeals, Medicaid fraud and consumer protection filings. During then-Attorney General Pryor's tenure, the office created a Securities Fraud Division in the Consumer Protection Department that won millions of dollars in awards for Arkansas. Prior to this service, Russell represented approximately half of the Counties in the State of Arkansas as trial counsel in several hundred federal trials.