THE SIMMONS

RUSSELL GROUP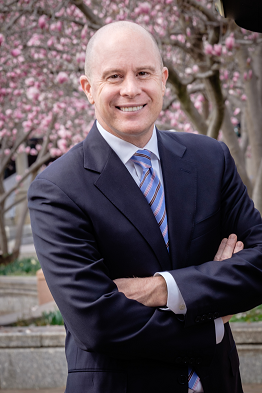 KYLE SIMMONS
For the better part of two decades, Kyle Simmons has been a nationally recognized legislative, political and communications strategist. Situated squarely in the middle of Washington's most important public policy debates, Simmons has served at the highest levels of government as Chief of Staff to United States Senate Republican Leader Mitch McConnell (2007 - 2010), as Republican Whip (2003 - 2007), and in his Kentucky office. Since leaving government service in 2010, Simmons has provided public affairs consulting services to Fortune 500 companies and leading trade associations.

During his time in the Senate, Simmons was responsible for overseeing legislative policy, formulating winning messages to communicate the policy objectives, and growing the support necessary inside and outside of the Congress to achieve those policy goals. Whether it was major tax legislation, trade agreements, health care, troop funding, or helping manage the Republican side of three Supreme Court confirmations, Simmons played a leading role in them all.

Along the way, Simmons' work has earned its share of plaudits. The Washington Post says he is "considered a legislative and political expert." Politico notes that he is "highly valued inside the Senate GOP leadership for his political and strategic acumen."
Beyond his work on Capitol Hill, Simmons worked in a number of successful political campaigns including managing McConnell's reelection campaign (1996), Jim Bunning's election to the Senate (1998), and working on George W. Bush's 2000 presidential bid. He also was a Communications Director for Humana, a Fortune 500 health care company, and provided public affairs counsel at both Quinn Gillespie & Associates and The FIRST Group.